How to Choose a Reverse Mortgage Lender
Researching reverse mortgage lenders is an important decision. You need to consider costs, loan servicing and a lender's professional commitment to meeting consumer needs. 
Costs to Consider
Some HECM loan costs can vary by reverse mortgage lender, so it is wise to do your research.  For example, although HECM guidelines require a cap on the origination fee, lenders do have some flexibility in regards to how much they can charge on this reverse mortgage fee.
Interest rates can also vary by lender, as well as by product type.  You can choose an adjustable or fixed rate loan.  However, the FHA has placed caps on certain adjustable rate loans. Monthly servicing fees may also vary by lender/loan servicer.
Other fees are not controlled by the lender.  The mortgage insurance premium (MIP) is a HUD required fee which charges the borrower an upfront fee, as well as a monthly MIP.  All third party fees are determined by the applicable third party.
Some lenders may explain that their interest rate is based on a specific index rate plus a margin. If they do, ask what the actual interest rate would currently be.
When comparing the cost of loan fees versus interest, keep in mind that the interest rate will apply to your total and growing loan balance for the life of the loan. Whether you're considering a fixed rate loan or you're concerned about rising interest rates on an adjustable rate loan, ask lenders and a HECM counselor to show you comparisons of various loan fees and interest rates and how that will impact  the amount you may owe in the future.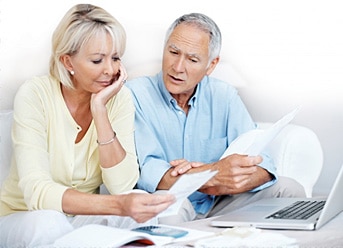 Loan Servicing Process
After the loan closing, some lenders use a company that specializes in loan servicing to service the loans on the lender's behalf.  Ask each reverse mortgage lender you are considering: "Will you continue to service my loan after it closes?" We suggest you request a sample of the account statements the servicer may send you after closing. It's imperative that you fully understand all the information on these statements.
Commitment to Professionalism
Typically you can get a feel for a lender's commitment to meeting consumer needs by looking at the lender's professional relationships and consumer feedback about the company.
For example, members of the National Reverse Mortgage Lenders Association (NRMLA) have developed "best practices" for the reverse mortgage industry. Each lender is required to abide by these "best practices" and it is highly recommended that you utilize a lender who is a member of NRMLA.
Also, visit the Better Business Bureau for the company's rating and reviews. As you learn about the companies you are considering, the more comfortable you will become with your final decision.
Next Step: Take 3 minutes now to calculate your eligibility for a reverse mortgage loan, click here to begin.